The Assessment division of Eggup works on the construction and delivery of tests on soft skills to obtain both individual and team data and reports.
ASSESSMENT IN THE CATALOGUE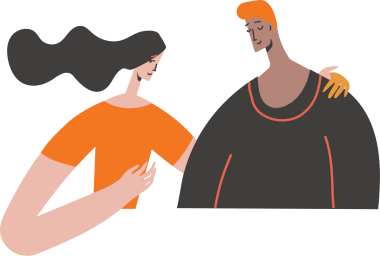 Our assessments' catalogue has more than 30 preconfigured assessments organized by their primary use:


Recruitment
General assessments (e.g.: Industry 4.0 Assessment)

Role-specific assessments (e.g.: Assessment Electrician Profile)

People Development (e.g. Antifragility)
It is possible to build a personalized assessment by matching the corporate values or a specific competency model with the soft skills in our database.
This kind of assessment allows a precise and punctual evaluation in line with the company culture, in order to:

Select the candidates most in line with a specific job role or target team in the talent acquisition stage.

Obtain key data on each person's strengths and growth areas to create tailor-made and engaging training paths.

Map out the basic soft skills for the company for even more structured organisational analysis processes.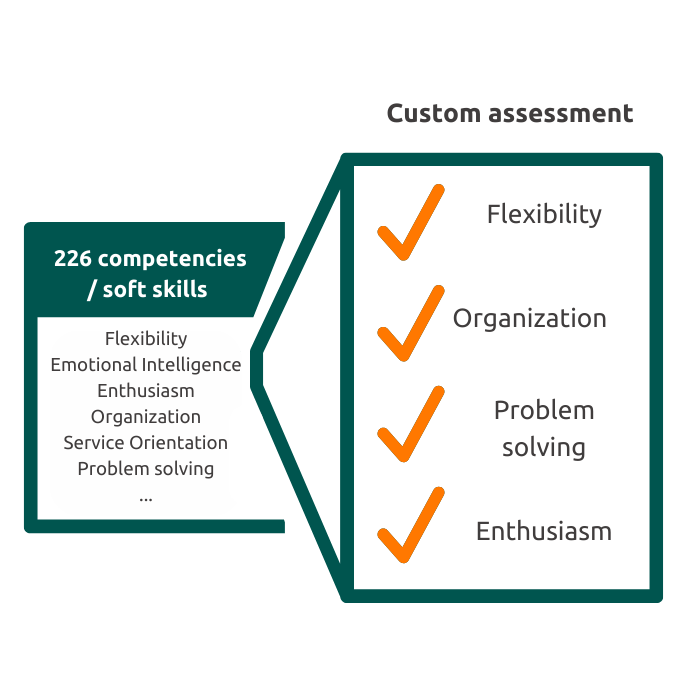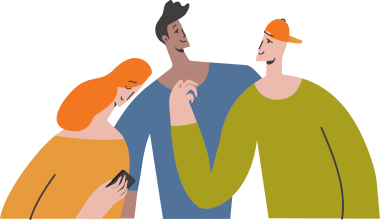 This test is inspired by well-established theories, like Belbin's, related to the effectiveness of team roles. Our analysis is based on 13 parameters:

Team Potential

Team Effectiveness

Team Commitment

3 Team Functions (Brain, Hand e People)

5 suggested Teamwork Aptitudes

1 suggested Team Coordinator and identification of one of the following styles: Sensitive or Competitive
We create full Team Reports that analyze the various personality traits of each team member, assigning individual scores, in order to be able to give indications on the roles that are most suitable for a certain personality. In this way it is possible to create new team combinations or re-organize existing teams so that each person can hit their full potential.