Terasoft
Terasoft S.R.L. is a top partner of Zucchetti HR, operating in the Lazio and Central-Southern Italy regions. It is primarily known for its innovative and integrated software solutions in the fields of Human Resources and management. Terasoft's story began in 2004 and represents the tangible realization of the project of four Zucchetti application consultants, specializing in HR, payroll, and accounting. The solutions offered by Terasoft are aimed at the administration, management, organization, and development of Human Resources and administrative processes, catering to companies, labor consultants, accountants, and data processing centers.
Client Needs
In early 2023, Terasoft decided to collaborate with Eggup to map out the core company values considered crucial for the further growth and development of the company. After careful deliberation, strategic vision, internal sharing, and mapping of the three fundamental principles – Entrepreneurship, Synergy, and Reliability – Terasoft sought to equip itself with our soft skills assessment solutions to initiate a process of self-evaluation and self-development for its human resources.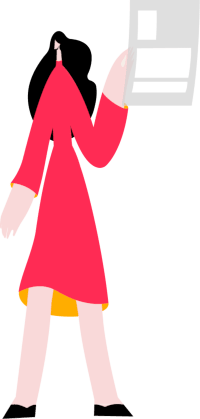 Project Development
Eggup created a customized assessment for Terasoft to identify the best match between the core values defining the company and the soft skills available in Eggup's database. Terasoft's values were then translated into soft skills, further divided into three major areas: Entrepreneurship, Synergies, and Reliability.
"Knowing to Grow" was the guiding principle of the project, and in line with this concept, each respondent to the assessment received numerous and insightful inspirational suggestions in line with their strengths and growth areas, such as book titles, podcasts, TED Talks, movies, biographies, and songs. Each resource then received their personal report in PDF format, as well as the so-called "Respondent Version", which provided additional descriptive details and useful guidance for improving their potential in relation to their strengths and growth areas.
Project Results
At the end of the assessment experience, in agreement with Terasoft, we analyzed the data at a global level, identifying the most prevalent skills and those worth focusing on to support the predetermined growth objective. The data were analyzed thanks to the export functionality in Excel format of all assessment results. With this data, it was also possible to calculate the coverage index for each of the 11 soft skills included in the assessment.
With this detailed overview, our client Terasoft was able to identify the top three soft skills (originality, assertiveness, and confidence) to focus on for their training and development programs. Terasoft was thus able to equip itself with an assessment that was useful both in the analysis of training needs and in the selection phase, as well as gaining a clear indication of the next steps in training and development.
Are you interested in this Case Study?
Book a call with us to discuss it together!
Other Case Studies
Eggup collaborates with many different companies, discover other projects.