Personalized training
One of the global leaders in healthcare technology has decided to collaborate with Eggup commencing in 2020 for the implementation of a people development project in the EMEA region, involving around 500 people.
Client Needs
One of the world's leading healthcare technology companies, renowned for its commitment to address the most challenging health problems with life-transforming innovations, has decided to collaborate with Eggup commencing in 2020 to develop a people development project in the EMEA region.
Objective: creation of a customized assessment to map out the individual soft skills of their sales profiles, with the consequent creation of personalized self-development paths addressing the most essential soft skills to be enhanced.
The final objective consisted in bringing each individual closer to the most complete sales profile.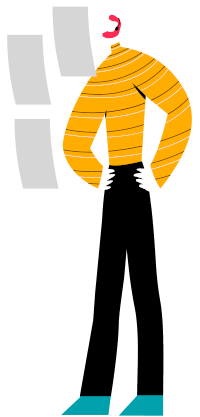 Project development
​Eggup has intervened with the creation of a personalized assessment for a complete mapping of the soft skills of the entire sales population. The phases following the completion of the assessment were represented by the data analysis with the generation of detailed individual reports and the creation of personal development paths, including:
Personalized messages;

Content mapping of the company's internal Sales Academy;
Smart Coach journey: inspirational self-development suggestions for enhancing both areas of strength and areas of development that emerged from the assessment results (in the form of: online courses, books, movies, songs, podcasts, TED Talks and biographies of famous people).
Project results
​During the first year of the project, the main advantages deriving from the development of a customized continuous soft skills training plan already became quite clear.
The project, currently in its third year of implementation, has seen the addition of further self-development plans created for everyone, starting with a re-testing phase and an initial assessment of the skills gap.
A Learning Engagement Plan was also created to be able to offer each person even more ideas and practical exercises on how to further develop the soft skills examined.
At the base of all these activities, the collection of HR Analytics remains fundamental for the implementation of increasingly focused self-development paths.
Other Case Studies
Eggup collaborates with many different companies, discover other projects.